Wal Thornhill: The Higherside Chats | Interview
CLICK HERE FOR FREE FIRST HOUR OF EPISODE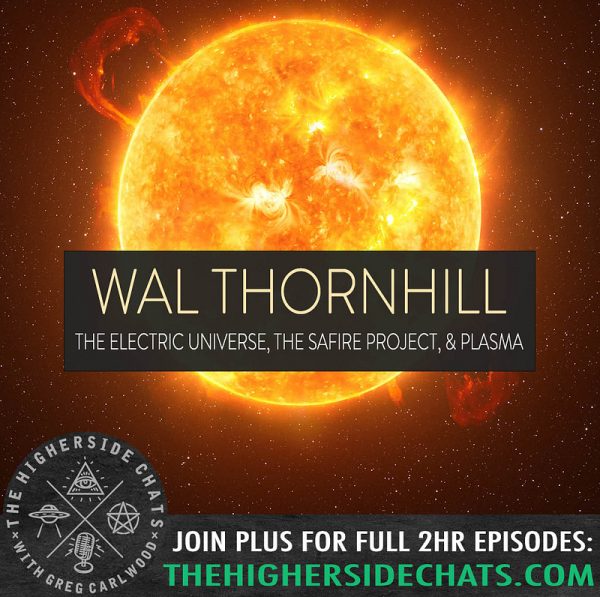 Wal Thornhill | The Electric Universe, The SAFIRE Project, & Plasma
About The Higherside Chats Podcast: THC is an interview based podcast where Greg Carlwood hosts conversations with the best researchers, authors, and experts on a whole host of unusual, suppressed, alternative, paranormal, occult, and all around fringe topics. Fun!
—
Become a Producer through the PATREON Rewards program.
Subscribe to Thunderbolts Update weekly newsletter! Catch all the weekly happenings in one place.