EU2014 Conference – All About Evidence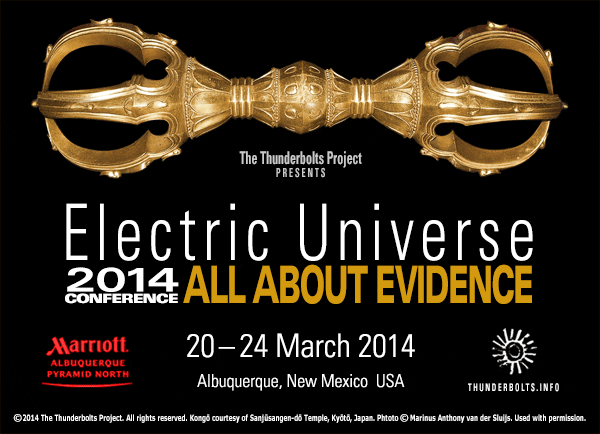 Join us at EU2014 for a four-day exploration of interdisciplinary science, an event designed to break the bounds of conventionality. Discover the universal role of the electric force, from microcosm to macrocosm, where virtually every new surprise points us in the same direction. And find your own connections within a movement that will shape the future of science.
The mainstays of the ELECTRIC UNIVERSE® community join with leading pioneers in the sciences to review promising frontiers of discovery.
Building on the remarkable success of our scholarship program over the past two years, EU 2014 will offer 15 or more scholarships to outstanding students from 12 years of age upward.
Special Events
Expanded conference format will include: breakout sessions for newcomers and conference scholars, a full day exploring our emerging relationships to the larger culture of science, and local activities organized by our Albuquerque planning group.

EU2012 Attendees. Credit: M. Steinbacher
This is one conference you don't want to miss, so REGISTER FOR EU2014 NOW!